Road to Joy Ministries is excited to launch our newest workshop...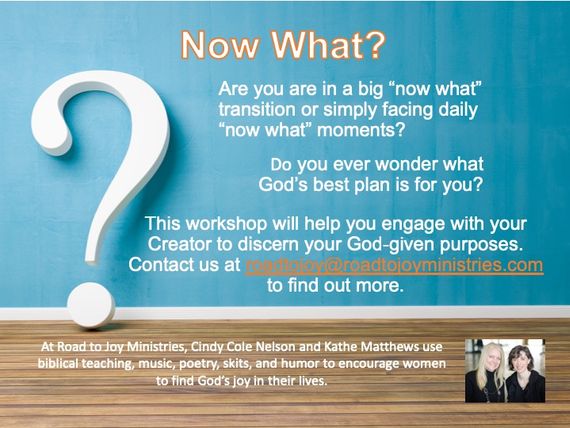 Biblical teaching centered around finding one's life purposes
Guided personal time to discern individual callings from God
Skits and humor to bring joy and laughter 
Music and poetry for extra color and expression around the message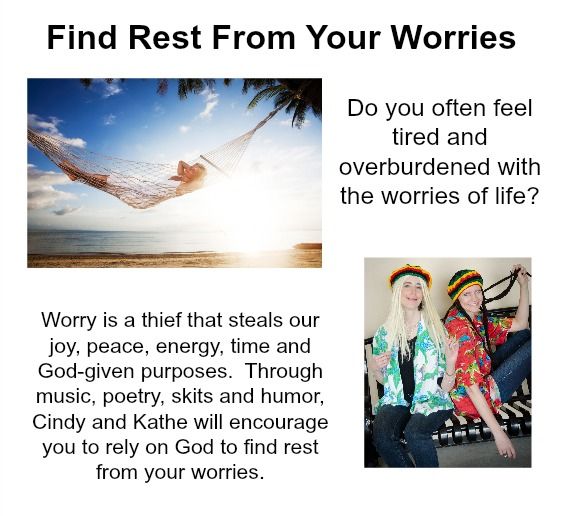 Click on this link for more details about the "Find Rest From Your Worries" program - Summary_of_Find_Rest.docx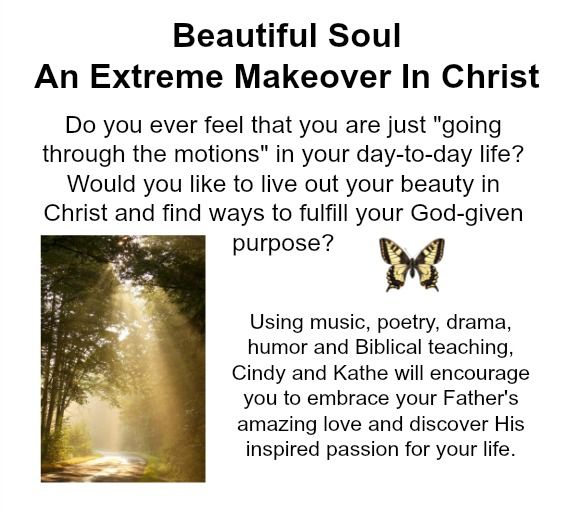 Click on this link for more details about the "Beautiful Soul" program - Summary_of_Beautiful_Soul.docx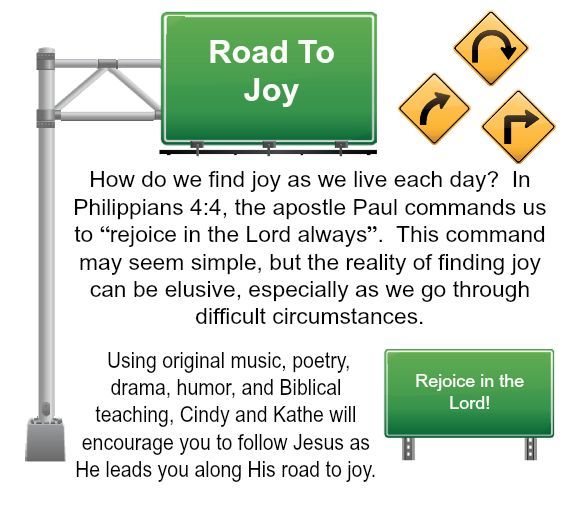 Click on this link for more details about the "Road to Joy" program - Summary_of_Road_to_Joy_program.docx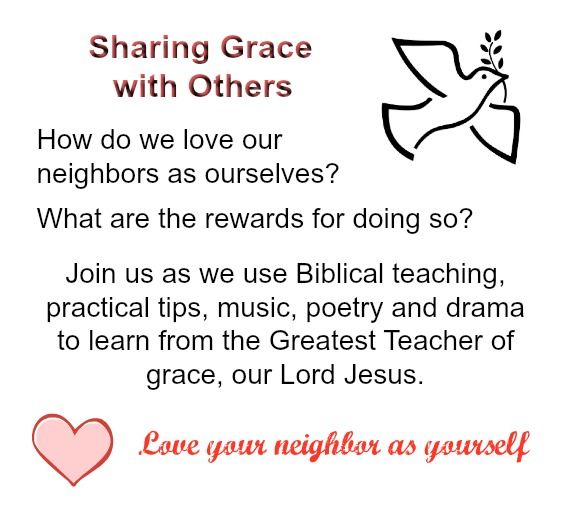 Click on this link for more details about the "Sharing Grace with Others" program - Summary_of_Grace_program.docx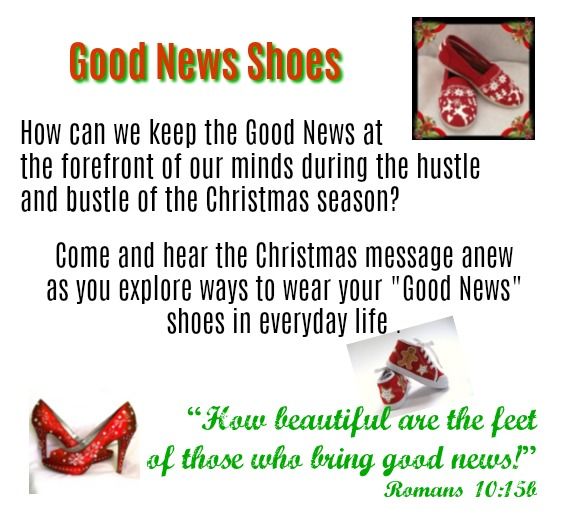 Click on this link for more details about the "Good News Shoes" program -  Summary_of_Good_News_Shoes_program.docx
"Uplifting and straight-forward in message and presented in a way that touched each attendee individually. Their mix of readings, songs, skits and poetry kept everyone engaged. Kathe and Cindy were very professional while being approachable and relatable. Highly recommended!
Sarah Green, Osseo UMC Women's Retreat Coordinator
 
"Kathe and Cindy are gifted speakers who share from the heart the lessons they have learned as they have walked with God. Their use of drama, music, and video keep their audience engaged. Our women are still talking about how the retreat has touched their lives.
Pastor Meg, First Presbyterian, Maple Plain
 
"I was very impressed by their professional performance. They tailored a talk to our needs and time slot and treated our parish women to a wonderful morning of skits, music, and poetry for their "Find Rest From Your Worries" theme. It was casual but energizing and the perfect recharge for our on-the-go women. 
Stella McKinney, St. Victoria, Retreat Coordinator
 
"Cindy and Kathe work beautifully together and honor the Lord with their words, real-life stories, testimonies, sound Biblical teaching and passionate loving hearts for God. They were a treasure to work with, very accommodating, engaging and personal."
Melony Weathermon, Prairie Lutheran, Retreat Coordinator
Kathe and Cindy shared their Good News Shoes  message at our Christmas By Candlelight event. Their words filled our hearts and gave us inspiration for the Advent and Christmas seasons. They give you a glimpse into their lives through stories, skits, songs and poems and show you how to daily honor Jesus in whatever shoes you happen to be wearing. They were a welcome addition to our event!
Julie Hanson, Peace Church, Ministry Event Coordinator
"I go to retreats to be fed and they fed me a banquet!"
Gail Mueller, Prairie Lutheran, Retreat Attendee
"Kathe and Cindy's style of presentation works very well with an audience of mixed ages. The variety (narrative, personal experience, music) they put in their program really keeps the audience engaged. Their sincerity is felt as well as heard by the audience."
Ruth Volkman, Peace Church, Eau Claire, Event Coordinator
"Kathe and Cindy were easy to relate to, very engaging, entertaining, Spirit-filled... all so fantastic!"
Carole McMonigal, St. Andrews Lutheran, Eden Prairie, Retreat Coordinator